Welcome a new puppy to your home from one of GoldendoodleDay's upcoming litters.
Josephine and Senior Tabasco Red Hot Chili Pepper
Offering The Highest Quality standard, medium, or mini Goldendoodles, Labradoodles, Bernedoodles, and Poodles!!! We back up our Amazing puppies with a three-year genetic health guarantee. All of our puppies are the highest quality hypoallergenic for people with allergies, anxiety, and loneliness. Our Kiddos' "Dogs" are great for serving many needs!!!! Contact Sharon, owner of Goldendoodleday, today. She will make time to answer all questions and make your "dream furry" new family member a reality!!!!
Josephine and Tabasco's up coming Litter is expected to arrive December 9th, 2022, Mini Labradoodles F1bb non shedding both have extraordinary personalities. There is never a dull moment around them, filling our home with joy, hugs, and kisses. They are our family members, and we cannot imagine life without them!!!
Our Josephine is a gorgeous, fun-loving, multigeneration Labradoodle, weighing 35 lbs., while Senior Tabasco Red Hot Chili Pepper is an AKC-registered Mini Poodle, weighing 12 lbs. Their upcoming Labradoodles F1bb litter is non-shedding and hypoallergenic. They are expected to be between 25 and 30 lbs. when fully grown.
The picture below of our Josephine and Tabasco, these most precious babies are fun-loving, love to cuddle, extremely smart, and eager to please.
Contact Sharon owner of GoldendoodleDay 832-457-1937 for more information on Reserving your puppy today on upcoming litter.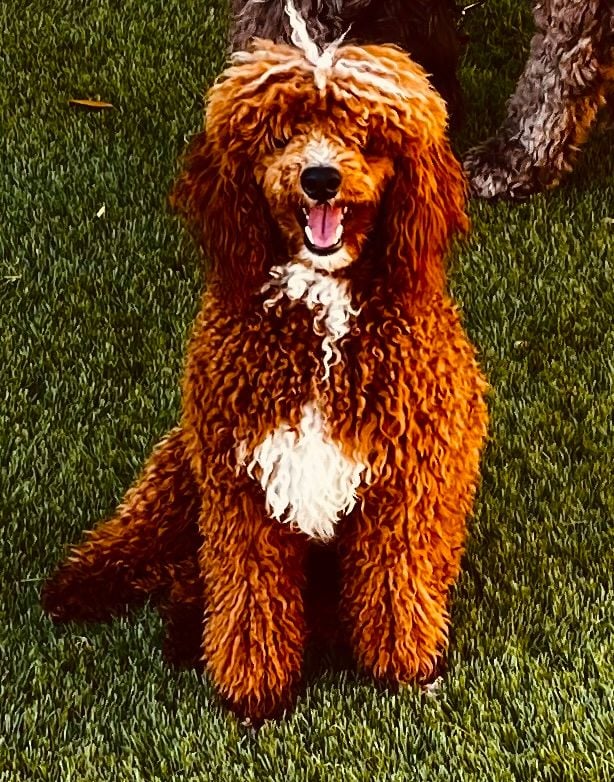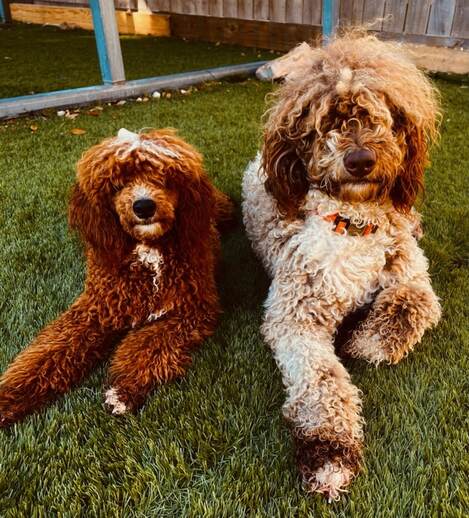 Find out the difference between F1b and F1bb litters here.