Discover the Hypoallergenic Love and Playfulness of Bernedoodles F1B
Looking for a new furry family member? Think of the Bernese Mountain Dog and Poodle crossbreed, the Bernese Doodle, and the adorable, hypoallergenic puppy will win your heart. The F1B breed is especially loved because the Bernedoodle breed has even greater hypoallergenic benefits due to the genetic dominance of the Poodle.
The Bernedoodle F1B or second-generation
The Bernedoodle F1B or second-generation Bernedoodle is the result of crossing a Bernedoodle F1 with a poodle. This breed often has a wavy or curly coat that requires regular brushing but does not shed, making it ideal for allergy sufferers and those looking for a home. pretty. The F1B breed is particularly popular because it has higher heritability in poodles and is less allergenic than the F1 breed.
A hypoallergenic coat is a definite plus, but the Bernedoodle F1B has plenty of other features. These dogs are known for their intelligence, loyalty, and affectionate nature. They are easy to train, making them a great choice for new dog owners, and thrive in human company. F1B Bernedoodles make excellent companionship with children and other pets. Its playful nature also makes it a great addition to any family. In addition to their adorable personalities, F1B Bernedoodles are active dogs that need regular exercise to stay healthy and happy. They enjoy walking, hiking, and swimming and are always ready for fetch games and other fun activities. Make sure you spend quality time with your puppy.
One of the advantages of F1B breeds
One of the advantages of F1B breeds is that they tend to be smaller than F1 breeds, making them suitable for those who want a small dog. They also tend to have more uniform coats with slight variations in color and texture, making their appearance more predictable as they grow and mature. If you consider the F1B Bernedoodle the newest member of your furry family, be prepared to give it lots of love, care, and attention. These dogs thrive in human company and do their best when they can spend time with their families. Regular brushing requires spending time and money, but the reward is the cuddling of a clean, fluffy puppy. is well worth it.
Bernedoodle F1B is perfect
Overall, the Bernedoodle F1B is perfect for anyone looking for a hypoallergenic, lovable, and playful pet. These intelligent and loyal dogs get along well with children and other pets and will amuse you with their antics. If you're looking for a fluffy new family member, consider adopting an F1B Bernedoodle from GoldenDoodle Day in The Woodlands. With proper care, care, and plenty of exercise and fun, your Bernedoodle F1B will be a lovable member of the family for years to come. 
Get a glimpse of our most precious puppies. For questions, FaceTime us at (832) 457-1937.
At GoldendoodleDay, we are grateful to everyone who has become a part of our family by welcoming our awesome furry members home with a safe and loving environment that has brought love, joy, and laughter for many years. This is Sharon's passion in life, and God has given her a great and mighty desire to be the caretaker from the time the puppies enter this life to the day they transition into their forever homes.
Become a part of our family. Reserve your puppy today via credit card or pay your $300 deposit to secure one. We accept Zelle, Cash App, cash, and all major credit cards.
Please note that credit card transactions are subject to a 2.5% fee.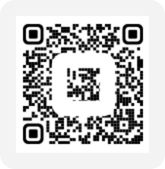 "I Loved You At Your Darkest."
Romans 5:8
"Never Will I Leave You Never Will I Forsake You."
Hebrews 13:5
"May Our God Of Hope Fill You with All Joy And Peace As You Trust Him."
Romans 15:13