GoldendoodleDay is in the quaint city of Spring, in the Greater Houston area of sunny Southeast Texas. We offer Labradoodles, Goldendoodles, Bernedoodles and Poodles for adoption. We are located near Old Town Spring, minutes from Houston and three to four hours away from Dallas, San Antonio, and Corpus Christi, TX, and Lake Charles, LA.
We specialize in Labradoodles, Goldendoodles, Bernedoodles, and Poodles of all colors and patterns, including red and white, parti, and phantom. Our standard and mini sizes, combined with F1b and F1bb, allow us to create hypoallergenic Doodles and Poodles that do not shed. We have carefully selected our parent dogs for their healthy genetics and loving dispositions. All of our dogs are a part of our everyday family life or their guardian families—each of them is health and love tested.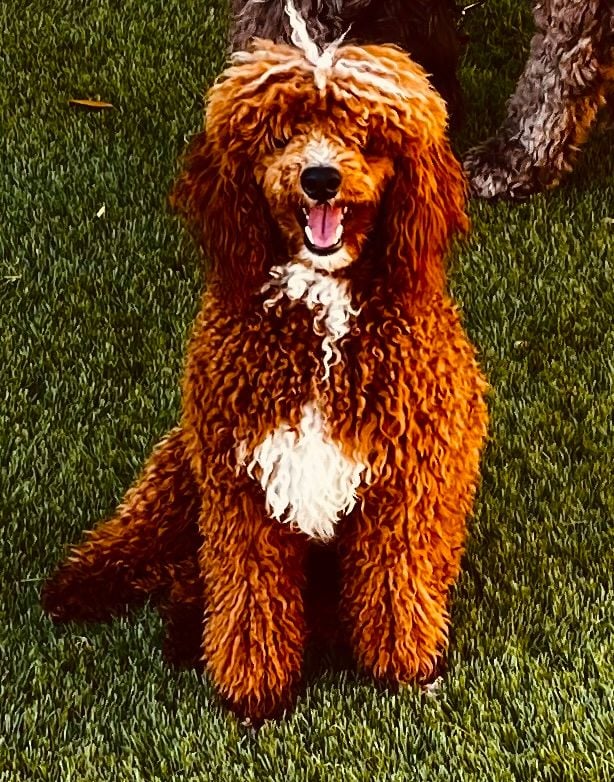 We have integrated the use of immune system supplements from NuVet Plus into our nurturing program. These supplements are a nutritious source of vitamins, minerals, enzymes, chlorophyll, and dietary fiber. They act as a prebiotic and aid digestion while complementing our nurturing "love" system to produce healthy, strong Labradoodles, Goldendoodles, Bernedoodles and Poodles.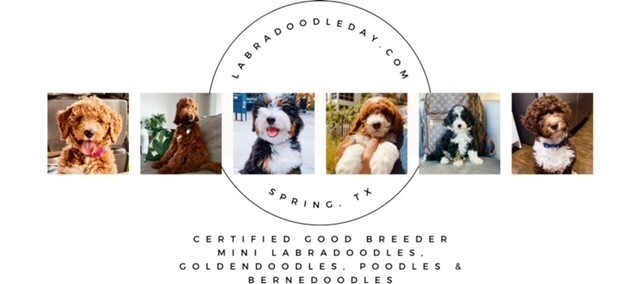 Each of our puppies comes with a 3-year genetic health guarantee, and upcoming litters are expected to be 45 to 50 lbs. when fully grown. Our litters are DNA genotype-tested through Embark, registered with a Certified Pedigree through American Kennel Club (AKC) or International Canine Association (ICA), Brucellosis cleared, and come with a complete medical profile.
Our nurturing process and the nutrients provided to these bundles of joy ensure they remain healthy, viable, and full of life beyond transitioning to a new family. We are available to guide you through the process of bringing your new furry family member home.
In addition to litters, we also offer stud services such as "AI" artificial insemination and live cover to Golden Retrievers, Labradoodles, Goldendoodles, and Poodles that come into heat. AI is implemented through a sterilized third-party laboratory environment, and our stud Scooby has a 1.8 billion sperm count.
Why Choose LabradoodleDay
We believe that God has given us a blessing and a purpose in growing LabradoodleDay into an establishment that will provide families with loving, nurturing companions for many years. We plan to collaborate with other organizations to provide service dogs and adopt Doodles. Our "kiddos" come into this world in a clean, sterile environment and are transitioned to our home, where they are nurtured and loved until they are ready to be adopted into a forever home.
Our puppies' socialization begins when they are born as they are raised inside our home or that of a trusted family/team member. Meet our available puppies and learn more about our upcoming litter.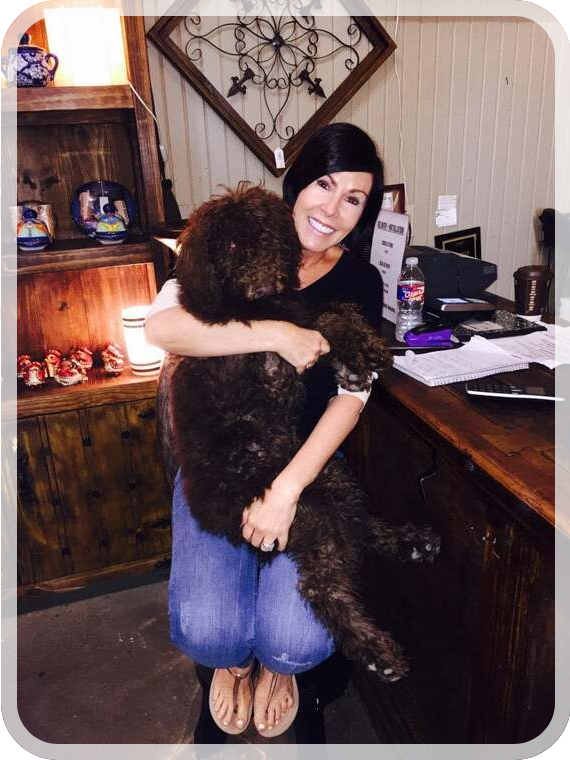 The owner, Sharon Rojas Cortes, is a woman of God and has integrated scripture and a FAITH walk into her business practices. With Jesus as her savior, she operates under the grace and mercy given to her by God to bring incredible bundles of joy and love into the homes of those seeking that special family member to adopt.
More than a business, GoldendoodleDay has become Sharon's passion, and she believes that a dog, "God," spelled backward, was put into our lives to bring healing and comfort. God's amazing creations teach us the meaning of unconditional love and joy. They have no respective person and love you for you, not the building you live in or the amount of money you have; they love you regardless of your flaws. When you leave the house, they are home eagerly awaiting your return, with lots of kisses to greet you at the door. A vessel from God, they give AGAPE love and will sit at your feet to provide you with that unwavering love and unlimited laughter.
"For God so loved the world, that he gave his only Son, that whoever believes in him should not perish but have eternal life." John 3:16.
If you are seeking a family member, GoldendoodleDay is thankful to be given the opportunity to bring your forever puppy into your heart and home.
"So do not fear, for I am with you; do not be dismayed, for I am your God. I will strengthen you and help you; I will uphold you with my righteous right hand."